Pharmacogenomics
Pharmacogenomics is the study of how an individual's genetic makeup impacts drug action. Our faculty scientists investigate the impact of genomic variation on efficacy and toxicity of cardiovascular drugs, antidepressants and immunosuppressants in an effort to promote precision medicine. A special emphasis on pharmacogenomics in minority populations offers opportunities to make genomic medicine more inclusive and impactful.
Our Work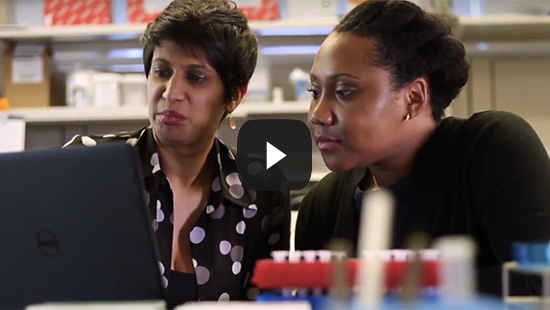 Pharmacogenomics in African-Americans and Other Understudied Populations
Minoli Perera, PharmD, PhD, associate professor of Pharmacology, studies African American pharmacogenomics, which is the study of an individual's genome to predict how they will respond to drugs.
Investigating the Pharmacogenomics of Chemotherapy Toxicity
Paul Burridge, PhD, assistant professor of Pharmacology, studies how a patient's genetics cause negative responses such as cardiotoxicity to chemotherapy agents.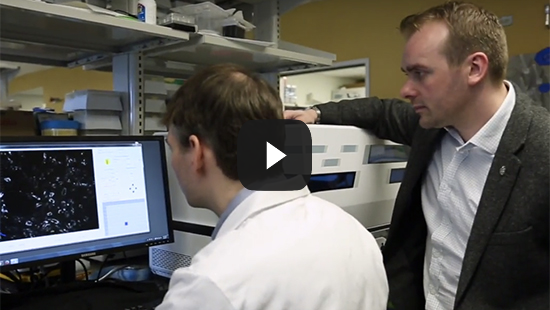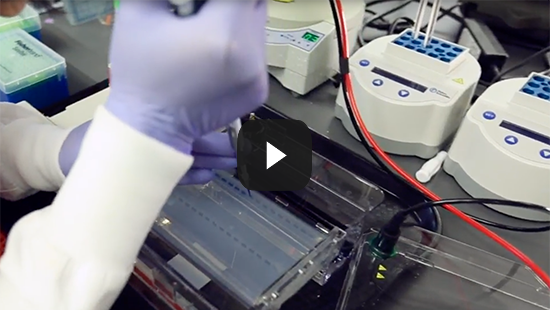 Investigating Why Mutations in Ion Channels Cause Disease
Paul DeCaen, PhD, assistant professor of Pharmacology, studies why a class of proteins called ion channels cause diseases. His goal is to intervene with these diseases and either keep them from happening, or perhaps, control them after they've already manifested.

Pharmacogenomics Research Labs
 Paul Burridge Lab

Investigating the application of human induced pluripotent stem cells to study the pharmacogenomics of chemotherapy off-target toxicity and efficacy
 Al George Lab

Investigating the structure, function, pharmacology and molecular genetics of ion channels and channelopathies
 Zhe Ji Lab

Dissecting the regulation of gene transcription and RNA translation underlying oncogenic processes.
 Minoli Perera Lab

Pharmacogenomics research in minority patient populations
 Barbara Stranger Lab
Investigating the relationship between genotype and phenotype