Cardiovascular Pharmacology
Cardiovascular pharmacology focuses on the fundamental mechanisms of cardiovascular cells and how drugs influence the heart and vascular system. Researchers in the department exploit novel technologies such as induced pluripotent stem cells, automated electrophysiology and genomics to investigate the causes of sudden cardiac death, congenital arrhythmias and cardiac toxicity of chemotherapeutic drugs.
Our Work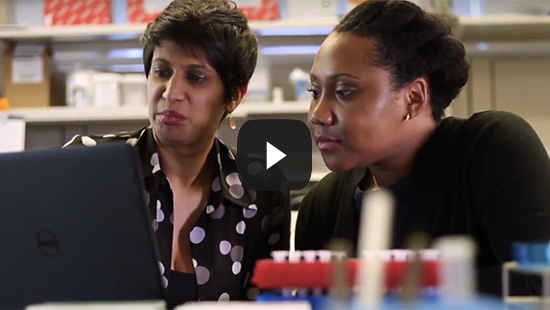 Pharmacogenomics in African-Americans and Other Understudied Populations
Minoli Perera, PharmD, PhD, associate professor of Pharmacology, studies African American pharmacogenomics, which is the study of an individual's genome to predict how they will respond to drugs.
Investigating the Pharmacogenomics of Chemotherapy Toxicity
Paul Burridge, PhD, assistant professor of Pharmacology, studies how a patient's genetics cause negative responses such as cardiotoxicity to chemotherapy agents.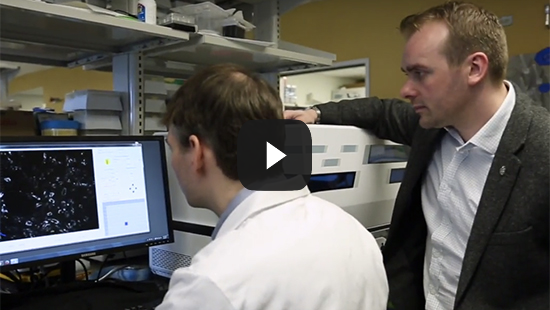 Cardiovascular Pharmacology Research Labs
 Hossein Ardehali Lab

Role of mitochondria and metabolic processes in cancer growth, cardiac disease and immunological processes

 
 Paul Burridge Lab

Investigating the application of human induced pluripotent stem cells to study the pharmacogenomics of chemotherapy off-target toxicity and efficacy
 Al George Lab

Investigating the structure, function, pharmacology and molecular genetics of ion channels and channelopathies
 Tsutomu Kume Lab

The Kume Lab's research interests focus on cardiovascular development, cardiovascular stem/progenitor cells and angiogenesis.
 Minoli Perera Lab

Pharmacogenomics research in minority patient populations
 Lisa Wilsbacher Lab

The Wilsbacher Lab investigates the roles of G protein-coupled receptors in heart development and disease.